With Covid-19 interrupting and changing the calendar on many events over the last year, unfamiliar names may now be surfacing on the radar with some tennis fans. Of course, the usual suspects such as Novak Djokovic, Dominic Thiem, Rafael Nadal, are still making news. However, there are quite a few "up-and-coming" players that fans may want to acquaint or re-acquaint themselves with as the new season heads to the first grand slam. One, in particular, is a 22-year-old Frenchman named Ugo Humbert.
Some may recall the left-hander's run to the fourth round of Wimbledon in 2019 as a moment of discovery. But since that moment, he rose to a career-high ranking of world number 30. He currently stands at 31 with the Australian Open on the horizon. And though he has never made it out of the first round in Melbourne, he will be a formidable opponent in the 2021 version.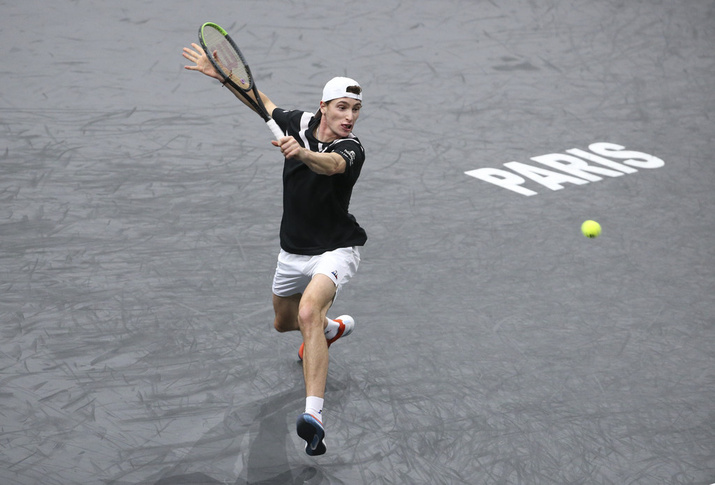 Given everything that has happened in our world over the last year, it is understandable if fans missed the late-season success by Humbert in 2020. However, his accomplishments were quite glaring. He won the title in Antwerp in October defeating Alex de Minaur in the final, having taken down world number 15 Pablo Carreno Busta in the round-of-16.
But, perhaps, even more impressive was his run at the Paris Masters in November where he defeated Stefanos Tsitsipas, and Marin Cilic before losing to Milos Raonic in the quarterfinals, 9-7 in a third set tiebreak.
Humbert is an aggressive player. His groundstrokes penetrate the court quickly and he is comfortable approaching the net, finishing with crisp volleys. His left-handed serve is solid and presents problems to the opposition while his overall game is balanced with very few weaknesses.
Like many other players, Humbert will see his first activity of the new year at the Great Ocean Road Open where he will tune-up for the Australian Open. There will be stout competition there which could give an indication as to what to expect at the first slam. Regardless, Humbert is quietly making a name for himself and should certainly not surprise fans by adding to his trophy case in 2021.
(Photo Source: Getty Images Europe)
Teaser Image: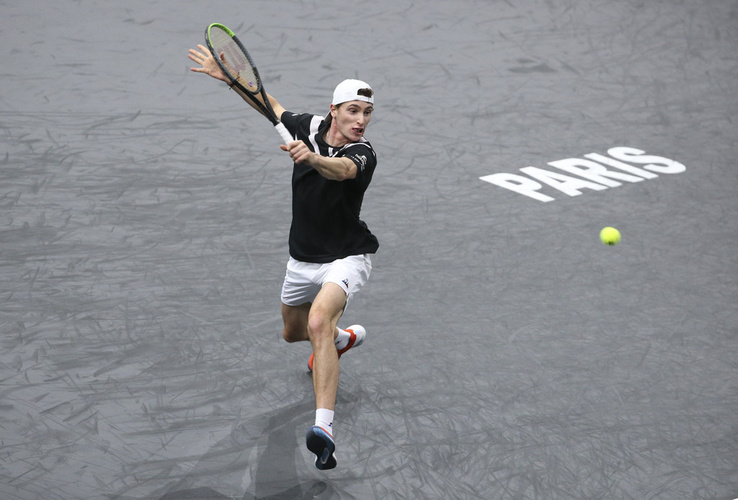 Inline Images: