World No. 1 Novak Djokovic of Serbia is back at the Erste Bank Open in Vienna for the first time since his title run in 2007.
Djokovic, who is 33, defeated world No. 24 Borna Coric, who is ten years younger, 7-6 (11), 6-3, in two hours and seven minutes, for a place in the quarterfinals.
For most of the match, Coric was the better player, but Djokovic played better in the important moments.
In the first set at 4-all, Coric had the first break point. Djokovic saved it, though, with a ferocious overhead smash. Coric then got a second break point, and Djokovic saved it with an ace out wide. Then Djokovic calmly hit two more good serves to hold.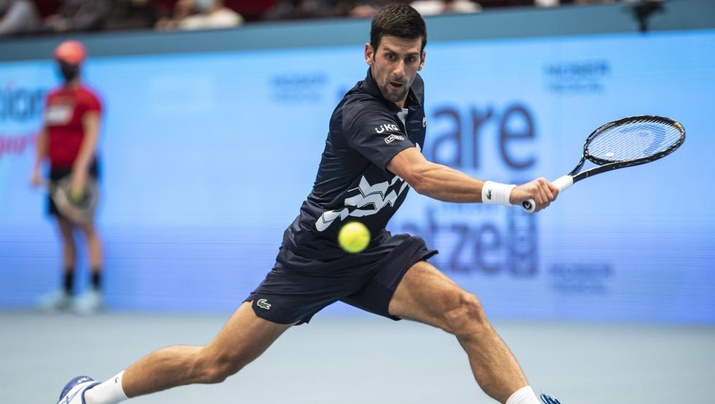 Coric kept the pressure on, and he got another break point at 5-all, 30-40, but Djokovic saved it again, staying more patient in a long rally.
In the tiebreaker, Coric had more chances, but Djokovic prevailed, amazingly saving four set points.
For the whole match, Coric served incredibly well. He had nine aces and only one double fault. But that double fault came at a terrible time.
After that grueling first set, it was tied, 1-all, in the second set, and Coric missed a forehand down the line in the net for 30-40, giving Djokovic his first break point.
Coric missed his first serve long, going for the T. Then he missed his second serve in the net, going wide. That's when his only double fault of the match happened, giving Djokovic a break and a 2-1 lead.
Djokovic consolidated the break, holding at love for 3-1. The momentum of the match had greatly shifted.
Afterward, in his on-court interview, Djokovic said: "Borna is a great fighter. He's a very good friend of mine. Off the court, we know each other quite a long time—speak the same language, we train a lot.
"He has a kind of similar style of tennis as I do. In the backhand corner, very solid, trying to create points with the forehand. He was serving very well, especially in the first set. Was very difficult for me to return his serve.
"Yeah, the tiebreak again, like yesterday against Krajinovic, decided the match I guess. I read his passing shot on 6-5—I think it was—in the tiebreaker. He had quite an easy backhand, I read him. I made a short forehand volley. You know this kind of things happen. I'm just really glad to stay focused and play my best at the right time."
If Djokovic wins the Vienna title, he will end the year at No. 1 and match Pete Sampras's record of ending world No. 1 six consecutive years. But if Djokovic doesn't win the Vienna title, there is an outside chance that world No. 2 Rafael Nadal could take a wildcard into Sofia, win there, win in Paris and London, and then he would be No. 1. But that seems unlikely.
Teaser Image: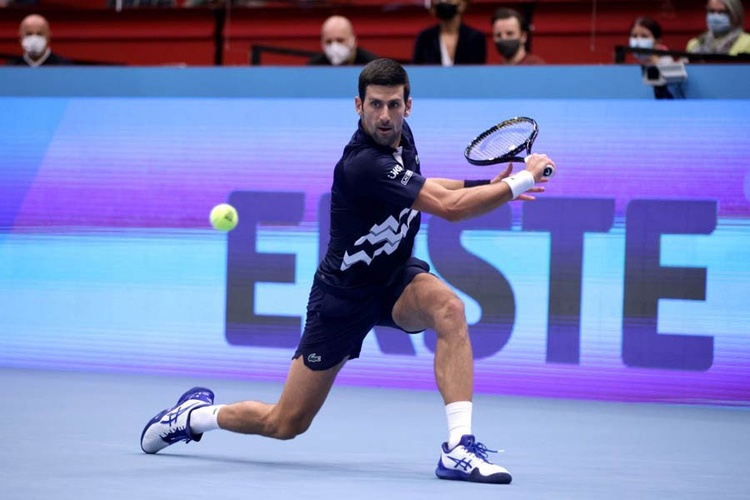 Inline Images: