Sunday's final featured one of the great fighters of all time, Rafael Nadal, against a player who had been booed and jeered earlier in the tournament due to his actions on the court, Daniil Medvedev. However, the Russian not only showed that perhaps he is one of the great fighters of his generation, but he won over the tough New York crowd in the process. The result was an epic five-set Nadal victory, earning him his 4th US Open title and 19th grand slam championship, 7-5, 6-3, 5-7, 4-6, 6-4.
Nadal had rolled into the Final during the fortnight, spending relatively little time on court and it appeared that he would continue that trend as his businesslike effort bagged him the first two sets as his weapons were on full display and his stellar defense muted Medvedev.
It appeared the Spaniard would cruise through the third set for a straight set victory as he broke serve to gain a 3-2 edge. That's when the tables began to turn for Medvedev. Refusing to give up despite the odds, he scrapped and fought for every ball creating some spectacular points, bringing the crowd to their feet. Then, those watching in Arthur Ashe Stadium who had once loudly cheered against him, began to swing to his side partly because they yearned for more tennis, but he began to earn their support and respect, as well.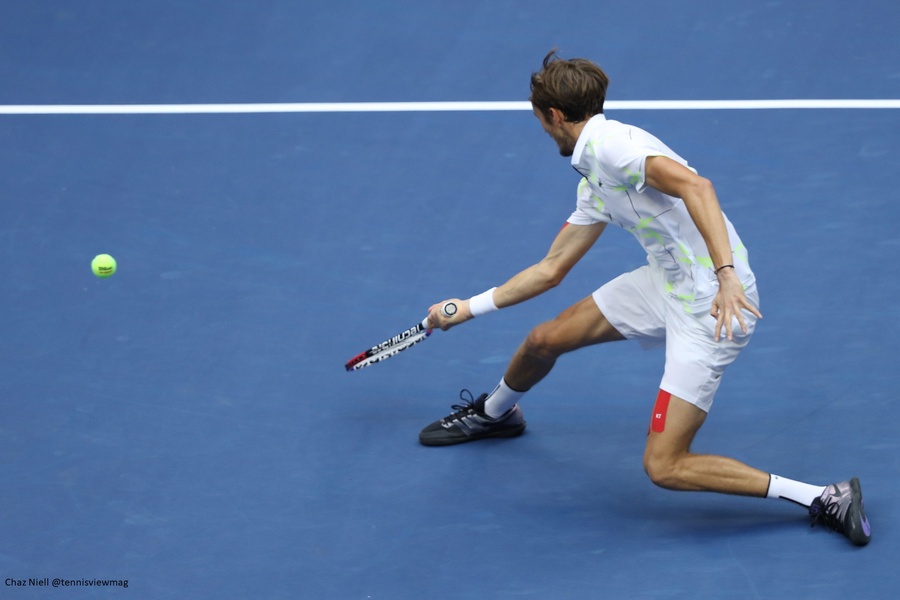 "I was fighting for every point. I think they appreciated it," Medvedev said. "I knew I have to leave my heart out there for them, also. For myself first of all, but for them, also. I think they saw it and they appreciate it."
The support clearly lifted his game as he put the great champion on his heels for much of the next hour of the 4 hours, 50-minute battle. The Russian dictated more of the points and Nadal was forced to use every bit of his defensive prowess as Medvedev took both the third and fourth sets to even the match.
The contest became more of a battle of attrition late as Nadal began to stray some erratic shots and both players, fighting for every ball, showed some signs of weariness.
However, it was the 33-year-old, who showed the competitor who is 10 years younger, that the old guard is not quite ready to yield their dominance and Nadal jumped on top of Medvedev in the fifth set. He broke serve twice to go to 5-2. And while Medvedev continued to give every ounce that he had left and got back one of his service breaks, he could not climb all the way back this time.
An emotional Nadal sat quietly after the match and watched the video board display his 19 slam titles in order. "This victory means a lot, especially the way the match became so difficult, so tough," he said afterward.
"The nerves were so high after having the match under control. It was a crazy match.
"I don't know. I'm just emotional. It has been one of the most emotional nights of my tennis career.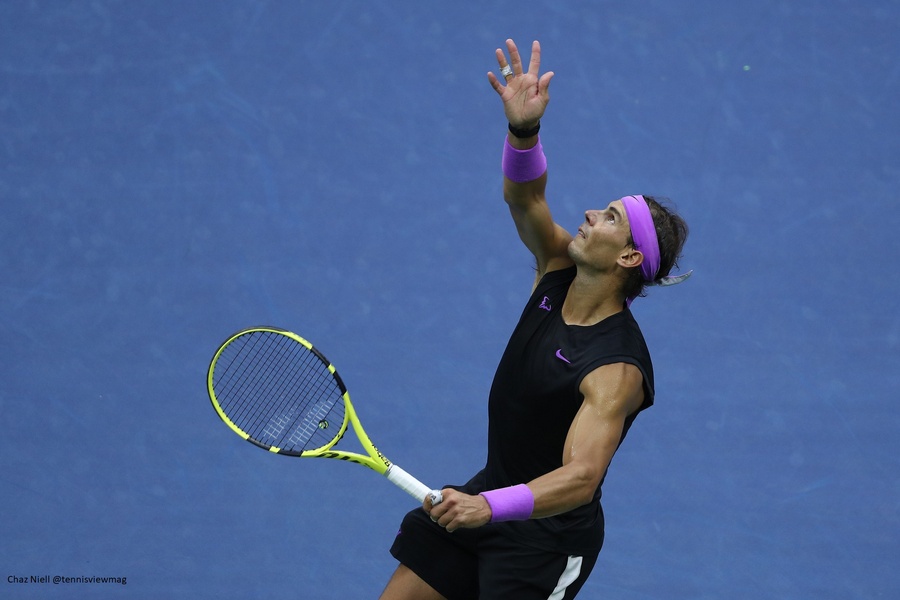 Nadal had praise for his opponent, "Congratulations to Daniil on this result. Everyone saw why he is now the fourth number in the world ranking. Thanks to him for this match. It was unbelievable that he was able to compete and change the course of the match."
Meanwhile, Medvedev addressed the New York crowd during the trophy presentation, "I know earlier in the tournament I said something in kind of a bad way and now I'm saying it in a good way: That it's because of your energy that I'm in the final," said Medvedev as he accepted the runner-up trophy.
"You guys were pushing me to prolong this match because you want to see more tennis and because of you guys I was fighting like hell." Those in attendance seemed to appreciate his sentiment as they applauded his comments.
The grand slam title puts Nadal just one behind Roger Federer at 20, and 3 ahead of Novak Djokovic at 16. The Australian Open is the next slam on the calendar in January.
Teaser Image: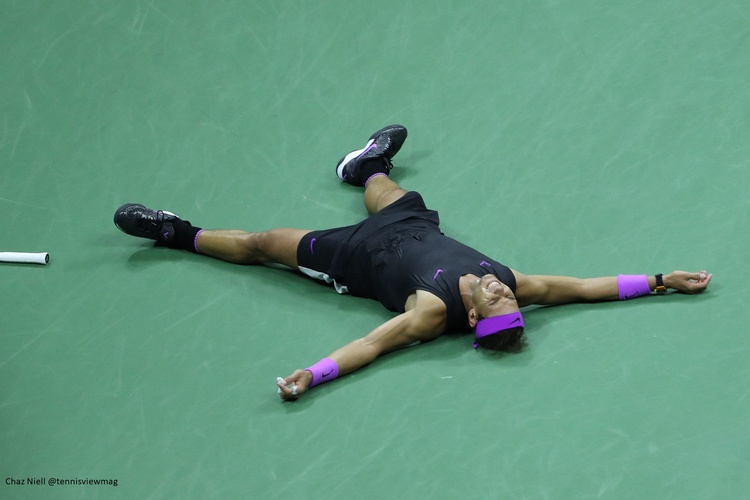 Inline Images: