If You'll Get on a Plane for Any One Tournament, Make It This One
After a rainy Rome tournament, it is a good time to reflect on the risks and rewards of long distance travel to visit a tennis tournament and revisit where the clay season starts for many women pros. Long popular with stars like Maria Sharapova and Angelique Kerber, the Porsche Tennis Grand Prix in Stuttgart draws top players not only because it is the first WTA Premier tournament on European red clay but because of the whole operation's dedication to making it a great experience for everyone. Tennis View Magazine asked Tournament Director Markus Günthardt what he would describe as the best reason to visit the tournament, and even he struggled to pinpoint one reason and encapsulated his thoughts saying the potential to combine the tournament with so much more in your travels makes it worth the trans-Atlantic trip. He pointed out that the Black Forest is nearby, and Zurich is only a two hour drive away.
Karolina Pliskova and Kiki Bertens practicing in the adjacent Schleyer Halle where the sponsor village is located along with the practice courts and cafes.
Here are Tennis View's five best reasons to visit the next year:
1) There are no bad seats
The arena has over 4000 seats, and they're all good. From the last rows, you can easily follow every detail of the action. The practice courts are in an adjacent arena that is easily accessible and where you can watch your favorites warm up from just a few feet away. One practice court even has a glass wall and small café so you can enjoy coffee and a pastry while you take it in.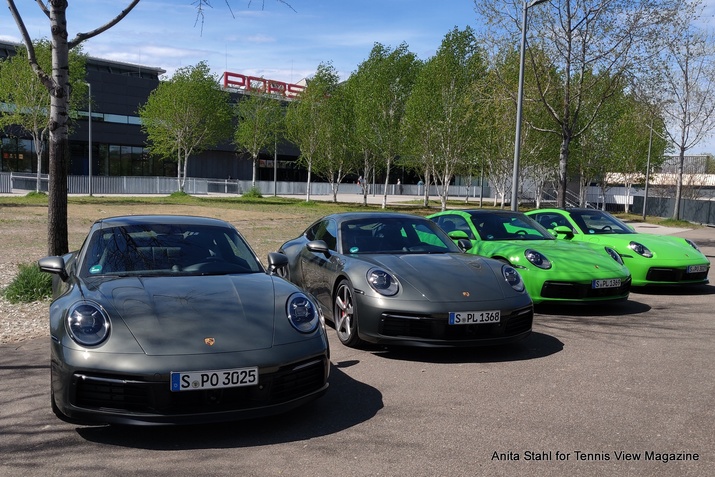 Some of the newest Porsche models shown off on the grounds
2) It's indoors so you will get all the tennis you want
There are few things more frustrating for a tennis fan than travelling a great distance to a tournament, only to have half the days rained out and delayed. Because the Porsche Tennis Grand Prix is indoors, you will get all the tennis you paid for. If you're going to come all the way from the US, this is a particularly big selling point.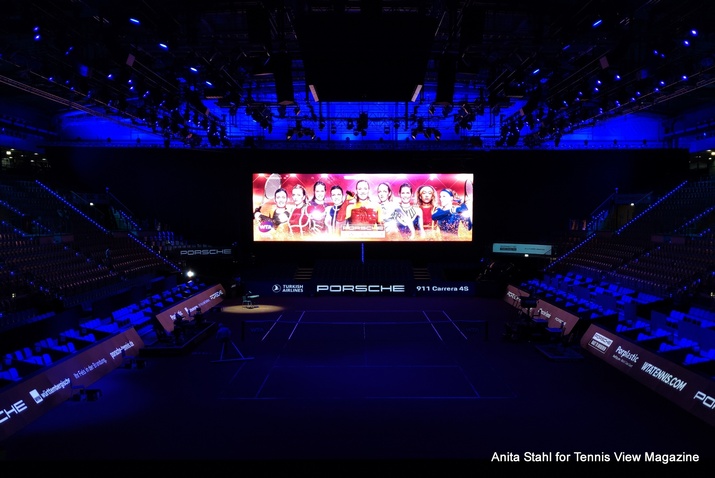 Elaborate light shows and graphics give every match a little extra excitement creating an immersive experience
3) Each match is an event
You can imagine, the people who build some of the greatest sports cars know production value. The Porsche Tennis Grand Prix, in the Porsche Arena, is a well-oiled machine with the excitement and special touches you would expect. Unparalleled graphics and video trailers introduce the players, while the sound and light control allowed by the indoor setting make way for light shows on changeovers. Between matches, you can check out the latest cars parked around the site. Your tickets can also get you into the Porsche Museum.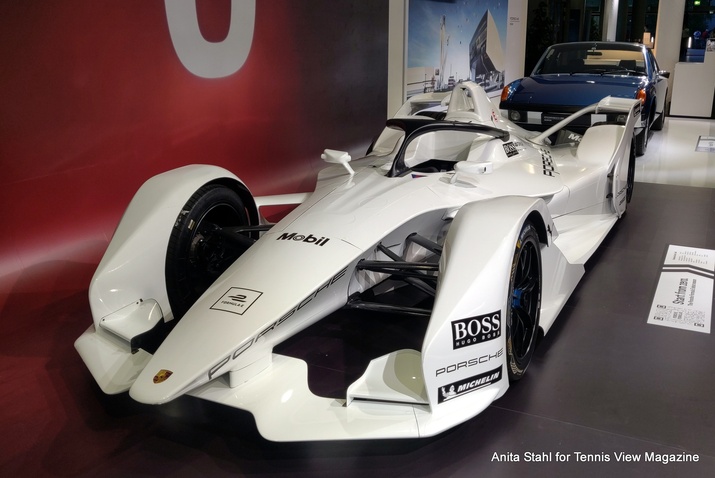 Electric powered Porsche race car for the Formula E circuit displayed in the lobby
4) You can enjoy the "Frühlings Fest" across the street
Every spring, Stuttgarters celebrate the spring in an event that could best be described to Americans as a sort of miniature Oktoberfest. The fairgrounds right across the street from the Porsche Arena are crammed with countless rides including a rollercoaster. In the middle of all this is a massive beer tent where the locals meet up in their traditional lederhosen and dresses.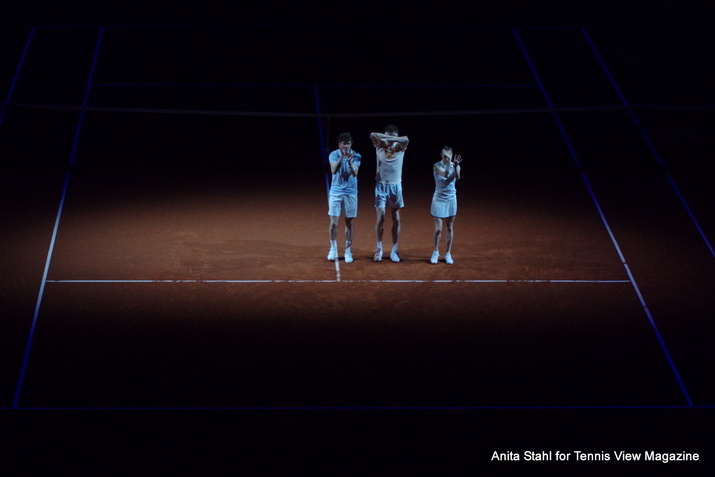 Modern dance performance on center court
5) Stuttgart has a little bit of everything to round out your trip
While the tennis alone is worth visiting, there is plenty else you can do in the area and if you're travelling with friends or family who are not as big a fan as you, they will not be bored. Historic castles, mineral water springs, opera, medieval villages, modern architecture, theatres, and upscale department stores are all connected with an expansive and efficient public transportation network that make the trip easy and comfortable. The VfB soccer stadium is next door, and if you are lucky you may even be able to catch a soccer game while you're here as well.
Teaser Image: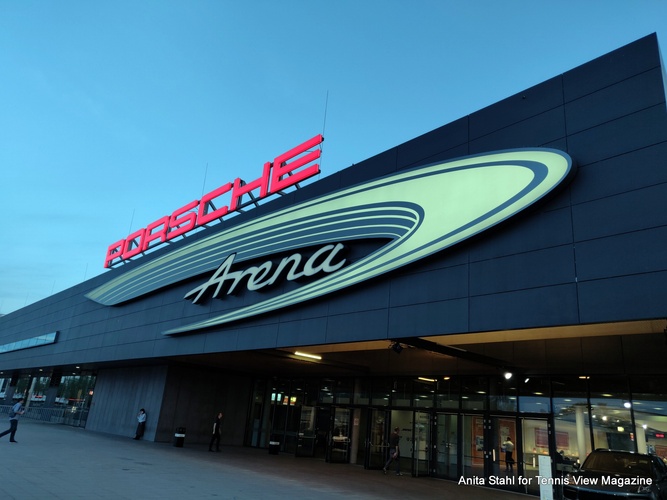 Inline Images: