The women's final of the BNP Paribas Open in Indian Wells is already on the books for a number of firsts. Canadian is the first wild card recipient ever to make the tournament's final. Angie Kerber, who has three grand slam titles to her name, has never played the final of a premier mandatory event.
Going into the final, Kerber has spent 7:22 hours on court, whereas Andreescu has played for 9:14 hours. Along the way, the German played 106 games, while the Canadian played 122. The women's semifinals took place Friday night, however, so both players get a full day's rest before the Sunday final.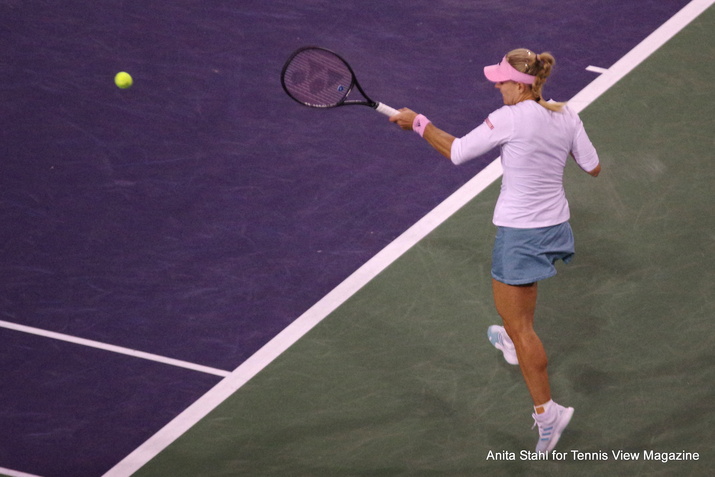 Kerber reached the final with a swift 6-4, 6-2 victory over Belinda Bencic [23]. The match took 1:08 hours. Bencic took an early lead after breaking Kerber in the first game and then holding. But Kerber immediately equalized for 2:2. Bencic broke one more time and held for a 4:2 lead, at which point Kerber dug deep and won the next four straight games to take the set 6:4. As she later described, "she started really strong. She really came out and played good tennis. I was finding my rhythm a little bit, like especially in the first few games. And then I started stepping in a little bit and playing really aggressive. I think that was the key that I really took the match in my hand, and I was going for it. That was also the game plan, to really play my tennis again."
In the second set, Bencic again began with a break, and she broke Kerber's third service game as well, but Bencic was not able to hold once against the strong returner in the second set. In all, Bencic only saved 2/9 break points and won only 35% of her service points. Looking ahead, Kerber knows that her final opponent will not make it easy: "[Andreescu] beat tough opponents. She has nothing to lose. She will enjoy the final. Like me, I will also go out there and try to play like I played the last matches. I know it will be tough a challenge, as well, because she played well. I saw the match today a little bit, and I know that she is playing really hard and she is going for it. She is one who is really trying to take the match in her hands."
Andreescu's semifinal against Elina Svitolina [6] followed a similar trajectory, initially. Svitolina swiftly won the first three games, but when Andreescu figured out her game, she quickly ran away with the set, taking the next six games. In the second set, however, Svitolina was not prepared to go down easy and, after being broken at first, took the next four games, before allowing Andreescu one hold and then proceeding to take the second set 6-2. In the third set, both players had a sense of the other's game plan and were prepared to battle. After being broken once and breaking twice, after five deuce games, Andreescu finished the job on her fourth match point, winning the match 6-3, 2-6, 6-4.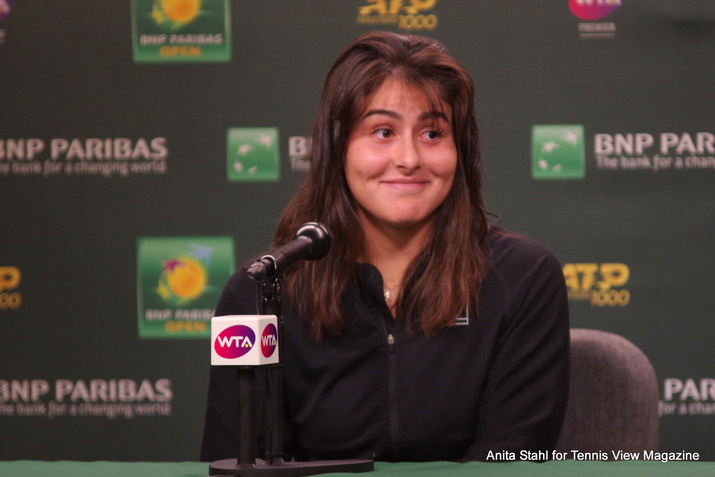 Andreescu knew that she could not give up for a second or Svitolina would run away with the match: "This match had a little bit of up and downs. I started a bit slow and then I picked it up after 3-Love […] I pumped myself up. I went for it. Like I always say, I went for my shots. I think crucial game was when I was down 40-Love on my serve, I was really, really happy I got that game. Then again, at 5-4, I was down 40-15, as well. It was so many emotions going through my head. I had, like, I think four or five match points. So, it was a crazy match. It was a roller coaster. I'm really happy I pulled through."
The 18-year-old Canadian wild card is ready and knows what to expect as she prepares to play Kerber for the first time: "Kerber is an incredible fighter. She redirects her shots. Like, she can hit any shot at any time in any specific place whenever she wants. She has a pretty decent serve. She's a good mover, great fighter."
Teaser Image: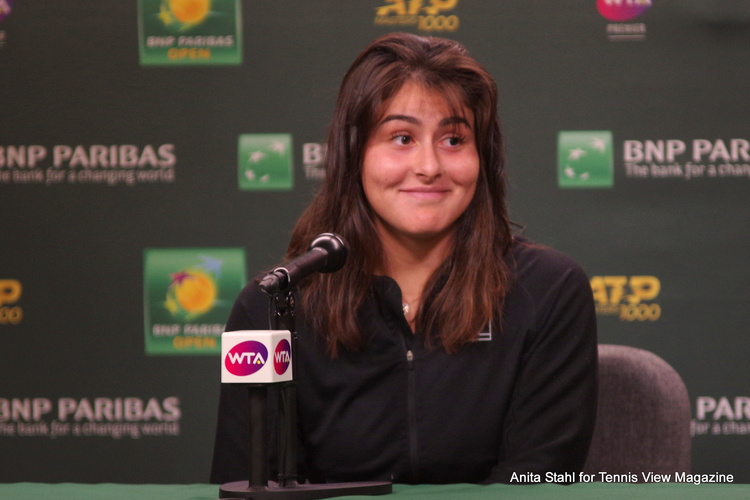 Inline Images: