"I don't have a thing like that, I'm not superstitious in any way," a very confused Roger Federer exclaimed moments after his impressive 6-4 6-3 victory over Kevin Anderson to book himself into the semi-final. The subject in question was bizarre - he was responding to a failed joke from the interviewer, who had suggested that he was wearing his 'lucky shorts' - but the answer turned out to reveal plenty.
Roger Federer's 2018 Nitto ATP finals have been abnormal and strange. After a second half of 2018 beset by a hand injury, scratchy performances, and shocking losses to Anderson at Wimbledon and Millman at the US Open, he arrived in London filled with the hope that his form was finally blooming.
In Shanghai, Federer fought through three-setters to reach the semi-finals, before he was ousted in straight sets by Borna Coric without generating a single break point. Weeks later in Basel, Federer's scrappy performances continued but so too did his ability to overcome them as he continued to put matches under his belt, uncharacteristically grinding to an 8th title at home in Basel.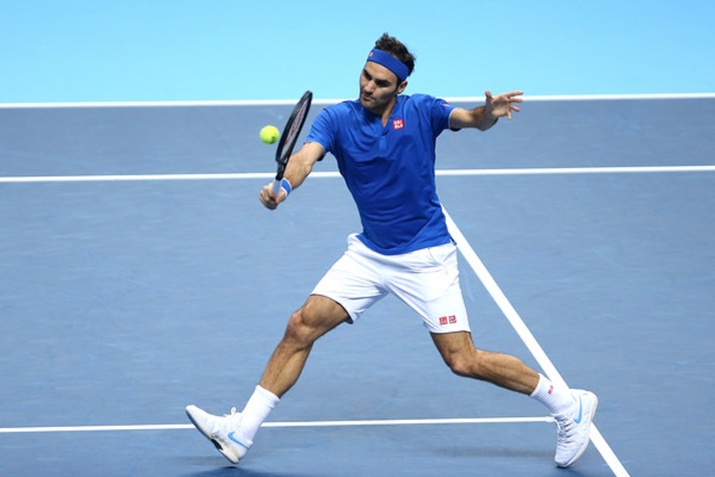 Normally, Federer would have kicked his feet up and rested before the World Tour Finals. But still unsatisfied, he marched to Paris where he won two matches and dueled Novak Djokovic in one of the three-set matches of the year. Despite his defeat, Federer departed Paris unbroken against Djokovic saving all 12 break points across the three-hour battle and leaving the Serb, who was on a 22-match winning streak, fatigued enough for Karen Khachanov to pick him off with ease.
"I can look back and think it was definitely worth it to come to Paris," he said. "The welcome was great. I played some good tennis, so I can be happy."
Yet, on the very first day of the ATP finals, the hope that encircled Federer in the build-up was gone. The Swiss stepped onto the court against Kei Nishikori and produced one of his worst performances of the year, unable to find his serve, incapable of landing returns and struggling even worse with the simple task of putting the ball in play. Eventually, Nishikori fractionally improved his play on the latter and he dumped out the Swiss. Two days later, Federer suggested that neither himself nor Nishikori could not have played any worse in the first set.
On the route back to his hotel, Federer discussed the performance with his team, and after a quick back-and-forth, they came to an unconventional decision. Instead of returning to the courts to practice as all players do, he took the following day off to look after his family instead of practicing at the Queen's club on his rest day.
"I've been playing a lot of tennis the last two months," said Federer. "That's why […] we came to the conclusions, or the coaches thought, Take it easy, enjoy the day with your family, and come out happy on I don't even know what day of the week it is today. Again, when you play Thiem, that's what we care about, the head, not the shots. "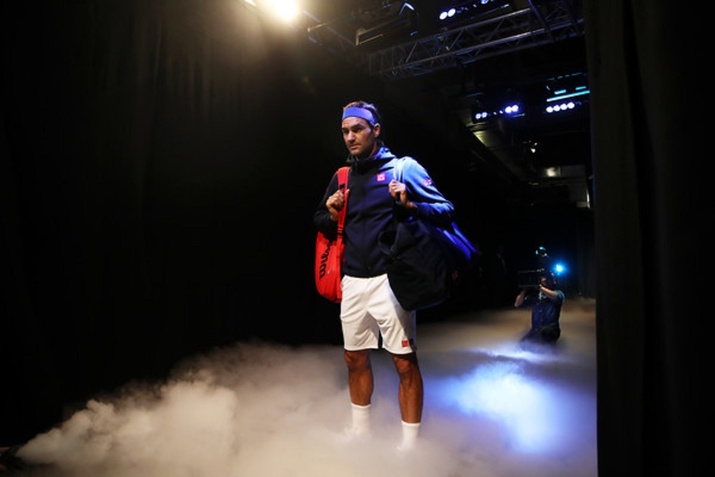 Federer came out for his second match against Dominic Thiem and, with his back to the wall, his head was finally present. He served well enough and was solid in all areas as the Austrian hit himself out of the match. Against Anderson on Thursday, Federer was improved still. Although far from perfect, he found his serve and calm when needed, he neutralized the South African's second serves and his varied slice proved to be the decisive shot in the match, carrying him to victory.
As insignificant as such a decision seems, particularly for someone with the natural gifts of Federer, it revealed a lot about why he has been able to continue to attain success. Tennis is a sport awash with superstition. Players famously eat identical breakfasts throughout the week, they put on their shoes in the same order, they listen to the same music as they walk onto court.
In lieu of teammates to lean on, these superstitions become nearly a crutch for them, as players rest their faith on the belief that they must continually recreate the conditions that permitted them to succeed. For a player in Federer's position, whose peak is a decade in the past, yet he continues to extend his career, there could easily be the temptation to continually be trying to rediscover the precise specifications that allowed him to dominate so thoroughly in the past.
But, throughout this late part of his career, the greatest virtue Federer and his team have shown is the ability to be flexible. Not only in his pre-tournament practices, but with more fundamental aspects of his career, such as finally increasing the size of his racquet, trusting his driven backhand and utilizing his net game more.
Being flexible enough to both reinvent himself in significant ways and alter aspects of his process in smaller ways has allowed him to continue to thrive into his later 30s, and it's why he will arrive in the semi-finals favored to push even further.
Teaser Image: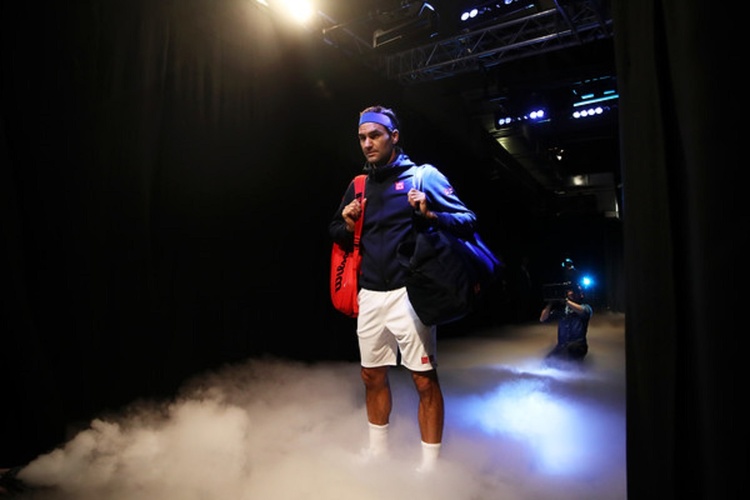 Inline Images: