This sequel to articles on the men's and women's contenders at the 2013 US Open looks at some of the tournament's more intriguing dark horses. These are loosely defined as players outside the top 10 (but, in some cases, still seeded) who have a real chance to score a notable upset or exceed the result projected by their ranking.
ATP:
Milos Raonic: The burly Canadian thrilled his home fans by reaching a debut Masters 1000 final at the Rogers Cup. Raonic defeated only one notable player during that run, Juan Martin Del Potro, and Rafael Nadal trimmed him down to size as easily as Andy Murray and Roger Federer have at recent majors. But Raonic has reached the second week three times at hard-court majors, so he has more experience than some players on this list at how to string wins together over a fortnight.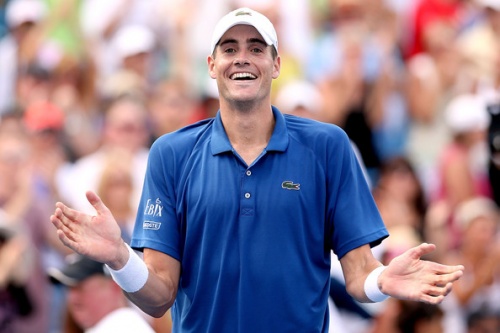 John Isner: A former US Open quarterfinalist, he echoed Raonic's feat in serving his way to a Masters 1000 final in Cincinnati. The top-ranked American man knocked off four consecutive top-15 opponents that week, including Del Potro and world No. 1 Novak Djokovic. Isner gave Nadal a sterner test than Raonic had a week before, never facing a break point as he shouldered the pressure with poise. Usually at his best on home soil, he has reached the final at four of his last five American tournaments.
Jerzy Janowicz: Putting Polish men's tennis on the map, this Wimbledon semifinalist should relish the fast courts in New York. Janowicz stands only two inches shorter than Isner, and he has defeated four different top-ten opponents in the last 12 months. Less experienced at majors than some dark horses, he needs to control his hot temper under the spotlight at the US Open. Janowicz produced mixed results in the US Open Series, struggling through two wins in Canada and exiting early in Cincinnati.
Grigor Dimitrov: The Bulgarian made the transition from Baby Federer to Mr. Sharapova this year, earning himself off-court notoriety. On the court, Dimitrov has grabbed headlines as well by upsetting Djokovic and twice taking Nadal to third sets at Masters 1000 events. He has not fared as well at majors, still looking for his second-week debut at one of them. Dimitrov's one-handed backhand separates him from everyone on this list, and it can break down under pressure.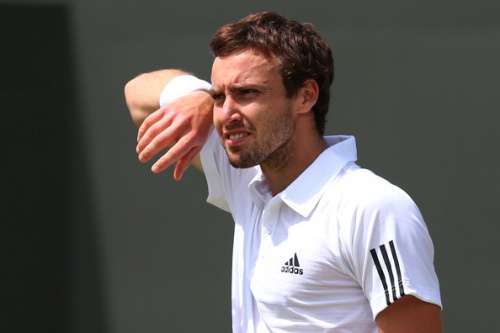 Ernests Gulbis: Not until Cincinnati did he lose to an opponent outside the top 10 on a hard court this year. The enormously talented Gulbis has lacked motivation for most of his career, as his results at majors have showed. He never has left an impact on the US Open, but a 13-match winning streak in North America this spring culminated with a near-upset over Nadal at Indian Wells. Gulbis also reached the quarterfinals at the Rogers Cup, where he defeated Murray before falling to Raonic.
Dmitry Tursunov: Relegated to qualifying draws when 2013 began, the Russian now has snagged a US Open seed after a handful of withdrawals. Tursunov built his resurgence from the ground up, reaching the Cincinnati quarterfinals as a qualifier after he threatened Isner in a Washington semifinal. Twice has he upset David Ferrer this year, something to note if the draw places them near each other. Tursunov has not won a main-draw match at the US Open since 2008, so he has much to prove at this level.
Vasek Pospisil: Raonic did not carry the Canadian flag alone in Montreal this year, joined in the semifinals there by a relatively unfamiliar compatriot. Playing one epic after another, Pospisil edged past Isner and Tomas Berdych in final-set tiebreaks before losing to Raonic and his first Cincinnati opponent in the same manner. His previous seven ATP matches all had reached final sets, so he has plenty of experience in crunch time although not much experience yet at majors.
Ryan Harrison: Inspired by playing on home soil, Harrison started his US Open Series by reaching an Atlanta semifinal. He shares the limitations typical of American men, especially regarding his backhand and movement, while lacking the massive serve of an Isner or a Sam Querrey. Often drawing a marquee opponent early at a major, Harrison has recorded just six career victories at that level and never gone past the second round. But US Open fans might remember his five-set thriller against Sergiy Stakhovsky in 2010.
WTA: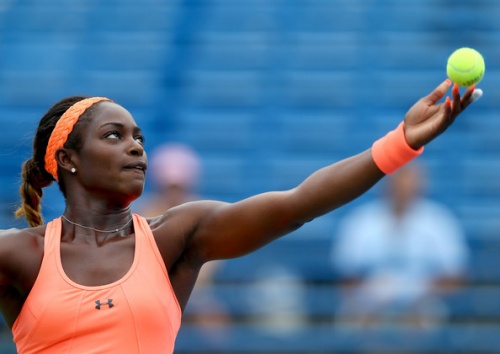 Sloane Stephens: The Australian Open semifinalist has played her best when it matters most this year, compiling a 12-3 record at majors. Stephens will seek to reach the second week at every major in 2013, an achievement that nobody outside the top five can equal. She has defeated Serena Williams and Maria Sharapova this year, although she received considerable help from them. Stephens continues to learn how to handle the pressure of her elevated status and the scrutiny that comes with it.
Sabine Lisicki: A classic "snake in the grass," Lisicki must show both that she can win away from grass and that she can stay healthy long enough to find a rhythm. She shocked the tennis world by upsetting Serena and Agnieszka Radwanska at Wimbledon to reach the final. Still, Lisicki has won only one match during the summer hard courts as her momentum has dissipated. The fast courts should reward her explosive serve, which carried her to the second week at the 2011 US Open.
Dominika Cibulkova: The size of the diminutive Slovak should not deceive. Cibulkova has recorded quarterfinals (or better) at three of the four majors and bludgeons the ball with the authority of a much larger woman. Her serve can betray her, while her results fluctuate from week to week. She defeated Radwanska to claim the Stanford title in July, and she earned another top-10 win over Angelique Kerber at the Rogers Cup—only to burn out quickly at Cincinnati and New Haven.
Sorana Cirstea: The woman who halted Lisicki at last year's US Open delivered the greatest surprise on summer hard courts this year. Cirstea leaned on the guidance of Darren Cahill to charge all the way to the final at the Rogers Cup, by far the best result of her career. In the wake of a Stanford semifinal, she defeated three top-10 opponents in Canada (Caroline Wozniacki, Petra Kvitova, and Li Na). But an injury forced Cirstea to withdraw from Cincinnati and retire in New Haven.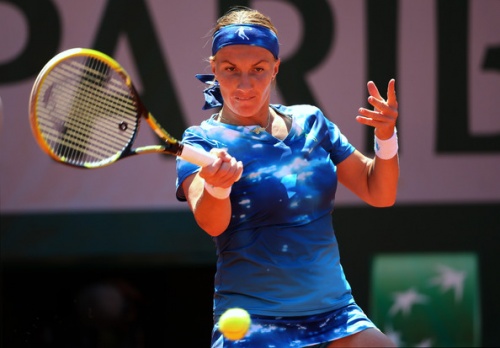 Svetlana Kuznetsova: A champion in New York nine long years ago, Kuznetsova carved a path to the quarterfinals at both of her 2013 majors. Those eye-opening achievements included upsets over Wozniacki and Kerber as well as a three-set battle with Serena at Roland Garros. An abdominal injury sidelined Kuznetsova near the season's midpoint, and her return has been disastrous. Two losses to Lauren Davis and a rout by Samantha Stosur leave her searching for confidence in New York.
Laura Robson: Ending the career of Kim Clijsters last year, the left-handed British star stood tall on Arthur Ashe Stadium as she debuted in the second week of a major. Robson often plays to the level of her competition, ambushing elite foes such as Radwanska, Li, and Kvitova while falling to the likes of Yulia Putintseva, Sofia Arvidsson, and Ayumi Morita. She must harness her unreliable serve and overcome a right wrist injury that curtailed her hard-court preparation.
Andrea Petkovic: Back in the top 50 after a period in the tennis wilderness, the extroverted Petkovic should gain (and regain) plenty of fans in New York. Her playful character has emerged through antics such as her post-match dances, a ritual born at the 2010 US Open. Petkovic has won just one main-draw match at majors in 2012-13 as a multitude of injuries have cramped her style. Once her coach talked her out of retirement at Roland Garros, though, she reached two finals this summer.
Venus Williams: An even longer period separates us from her last US Open title than from Kuznetsova's victory in 2004. But once a champion, always a champion, and Venus surely has perservered through Sjogren's syndrome in order to bask in moments like these. She rode the wave of nostalgic American support deep into a third-set thriller against Kerber last year. Adrenaline can carry Venus only so far, though, so she must prioritize winning efficiently even as her weapons fade.
The fates of these dark horses may depend largely on where they land in the draw. On Thursday, the US Open conducts both of its singles draws. On Friday, this site will feature my analysis of the brackets.
Teaser Image:
Inline Images: