2015 was an exciting year in men's tennis. Novak Djokovic played superbly on all the big occasions and made us wonder whether tennis is about the Big Four or the Big One. Novak separated himself from the rest of the field and had one of the best seasons ever in history, going 82-6 with 11 titles. He reached the finals in 15 out of the 16 tournaments he played, all but the first in Doha, where he lost to Ivo Karlovic. He was 27-1 in majors, and it took a brilliant Stan Wawrinka to stop a calendar (and career) Grand Slam at Roland Garros.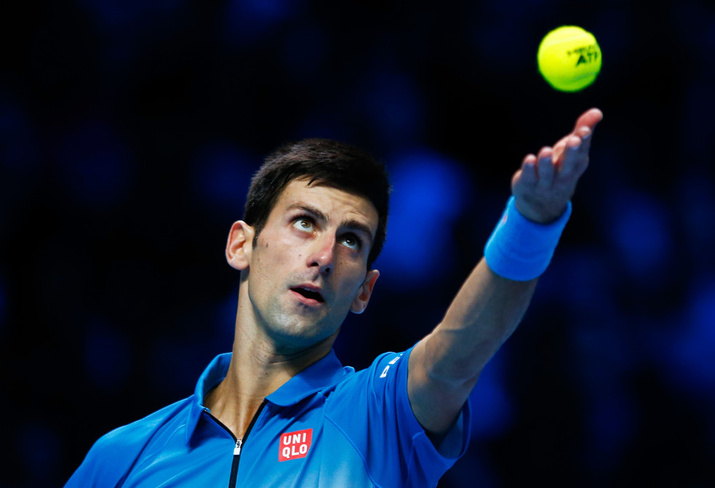 In 2016, I expect a season with at least two more majors for Djokovic as he is playing for the history books. With the way he is playing, and how motivated he is looking right now, it seems hard to believe his form will drastically dip this year.
I expect to also see Roger Federer win one more major this upcoming season. His primary focus should be on Wimbledon and the 2016 Olympics. Federer has yet to win Olympic gold, one of the very few titles that has eluded the great star.
As for another great, Rafael Nadal, he had his worst results last year and played with very low confidence. However, after the U. S. Open he got more comfortable on court, and he finished the year in the top five. I can see him getting back into the top three, but I feel like he is getting slower on the court and is lacking the legendary firepower on his forehand. Based on current form, I don't see him being able to beat Djokovic. His primary goal will be to solve the Djokovic puzzle in 2016 and go deep in the majors.
Andy Murray will be looking to add to his two career major titles and play more competitive matches against Djokovic and Federer. I predict he will win one major this year, most likely the U. S. Open.
Young guns Kei Nishikori, Milos Raonic, and Grigor Dimitrov all took a step back last season. Dimitrov's 2015 was a disaster, and it can't get any worse. His ranking dropped from No. 11 to No. 28, and he went through many ups and downs off the court. Raonic should find his form pretty quickly if he can stay healthy and find a new coach. A title in Brisbane, where he defeated Federer, was a strong start to the new season. As for Nishikori, although he finished in the top eight, he was still injured at too many tournaments and often succumbed to the pressure in majors, unable to get past the quarterfinals.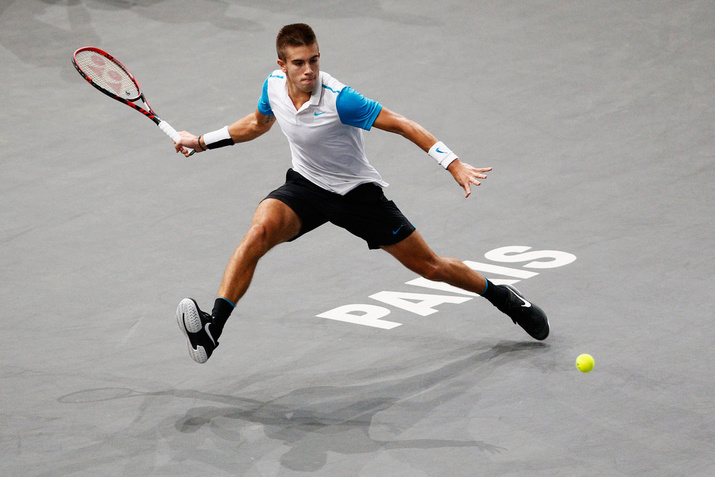 Among the newcomers, Borna Coric, who has an incredible two-handed backhand and was the youngest player to finish in the top 50 at No. 33, is someone to watch out for. He has the work ethic, discipline, and talent to challenge the top players.
With the Australian Open coming up soon, I expect Djokovic to win for the sixth time. It's bound to be another great year for men's tennis, but expect Djokovic to be on top once more.
Here are my top 4 questions for 2016:
1) Can Novak Djokovic get over the biggest hurdle in his career and win the French Open for the first time?
2) Will Nick Kyrgios finally mature and take advantage of his big weapons to produce consistent results?
3) Can Roger Federer beat Djokovic in a best-of-five-sets match to win his elusive 18th major at the U. S. Open or Wimbledon?
4) Will Stan Wawrinka become more consistent outside the majors, and win his third major before Murray does?
Teaser Image:
Inline Images: