Jana Cepelova sent shockwaves through the singles draw in Charleston on Tuesday night, as the world No. 78 upset world No. 1 and defending champion Serena Williams 6-4 6-4 in the second round. Cepelova's upset victory shattered a whole host of streaks for the world No. 1. Williams had won 15 straight matches in Charleston, where she was the champion in 2008 and then returned to the field to win back-to-back titles in 2012 and 2013. In addition, Williams hadn't lost on clay or in the opening round of a tournament since 2012, when she was upset by Virginie Razzano in the first round of Roland Garros. In case you're counting, that's 29 matches on the surface.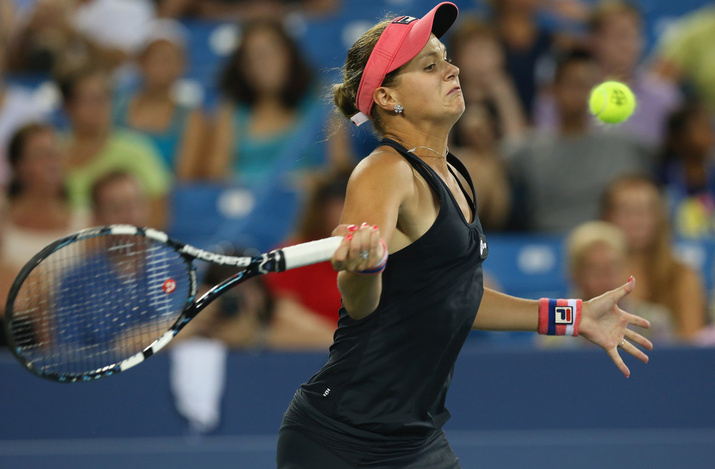 It was Cepelova's first victory against a top-10 player, as her career-best win came against then-No. 16 Samantha Stosur in Doha in February. She also became the fourth Slovak to beat a reigning world No.1, after Katerina Studenikova, Dominika Cibulkova and Daniela Hantuchova.
Cepelova might have been forgiven for being surprised when Williams emerged sluggish from the locker room, allowing her to take a 5-0 lead to open the match. It was then that the world No. 1 began to find her range, reeling off four straight games to force Cepelova to serve for the set a third time at 5-4.
But Williams had started slowly in all of her matches in Miami, and she still came away with the trophy at the end of the week. She rallied from a 5-2 deficit in the opening set of the final there, just three days ago to see off world No. 2 Li Na 7-5 6-1. A similar comeback seemed all but assured against the young Slovak.
However, Cepelova flipped the script on its head and managed to hang onto her serve, after saving a break point, to take the opening set 6-4. The second set followed in a similar vein, but when Cepelova broke serve to lead 4-3, she held on from there to eventually close out the 6-4, 6-4 win. Afterward, she was asked if she believed she could beat Williams heading into the match.
The Slovakian No. 5 responded, "No. No, I didn't."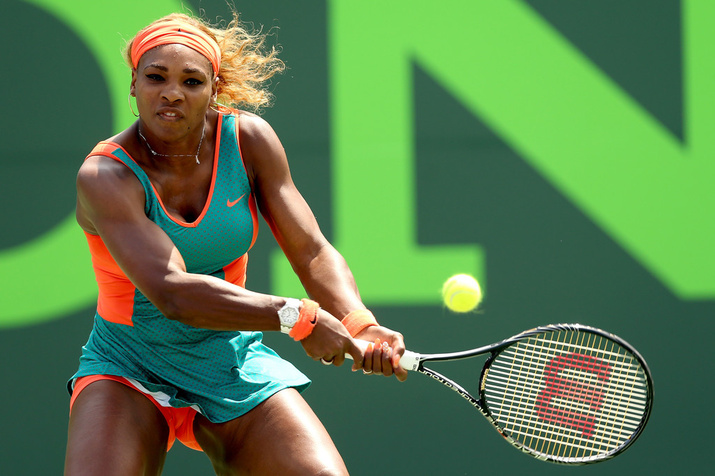 When an unheralded player takes out a marquee name on a big stage, attention is often paid to the context of the underdog's victory. It would've been easy to point to a variety of factors that made Cepelova's upset possible. Williams was treated by the trainer in the middle of the match and played the majority of the second set with heavy thigh strapping. She was also forced to make the quick turnaround from hard courts of Miami to the green clay in Charleston in just over 48 hours, while Cepelova had played in a small ITF tournament last week on green clay.
While those factors may have played a role, a tennis match is about two players, and that's only the story on one side of the court.
Tennis is often characterized as a sport that is as much about mentality as it is about physical talent. Cepelova, standing at just 5'6" with a serve that barely cracks 100 mph, was as big of an underdog against Serena Williams as anyone could've imagined. It was her mentality—or her change in mentality—that made the difference.
Cepelova saw a struggling opponent on the other side of the net, but she still needed to get herself over the finish line. She moved Williams around the court and kept her off balance with the poise of a veteran. Unlike many players before her, players with a much higher ranking and greater career achievements, she didn't fold when it mattered most. She stuck to a game plan, something that can easily fall apart when nerves or reality set in.
"I don't know what to say," Cepelova said, following her victory. "It was my dream."
For a player who didn't believe in her chances coming into the match, Jana Cepelova certainly fooled everyone on Tuesday night. Maybe she even fooled herself.
Teaser Image: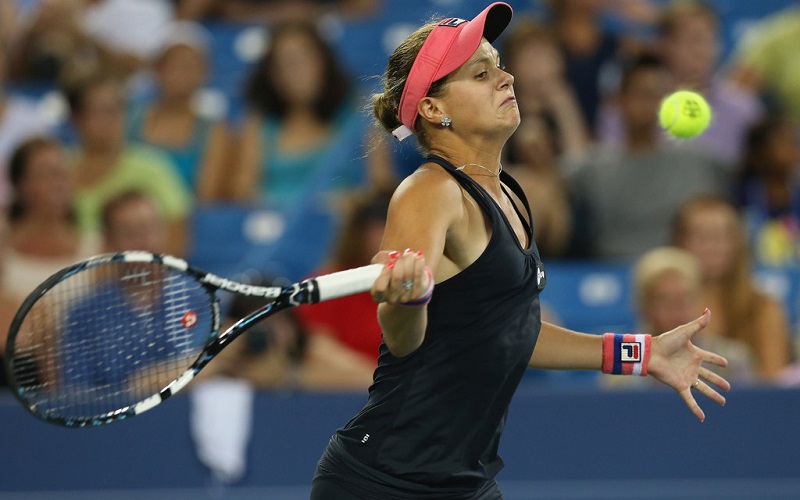 Inline Images: